GaudiGolf: Hay cow Elsa just wants to play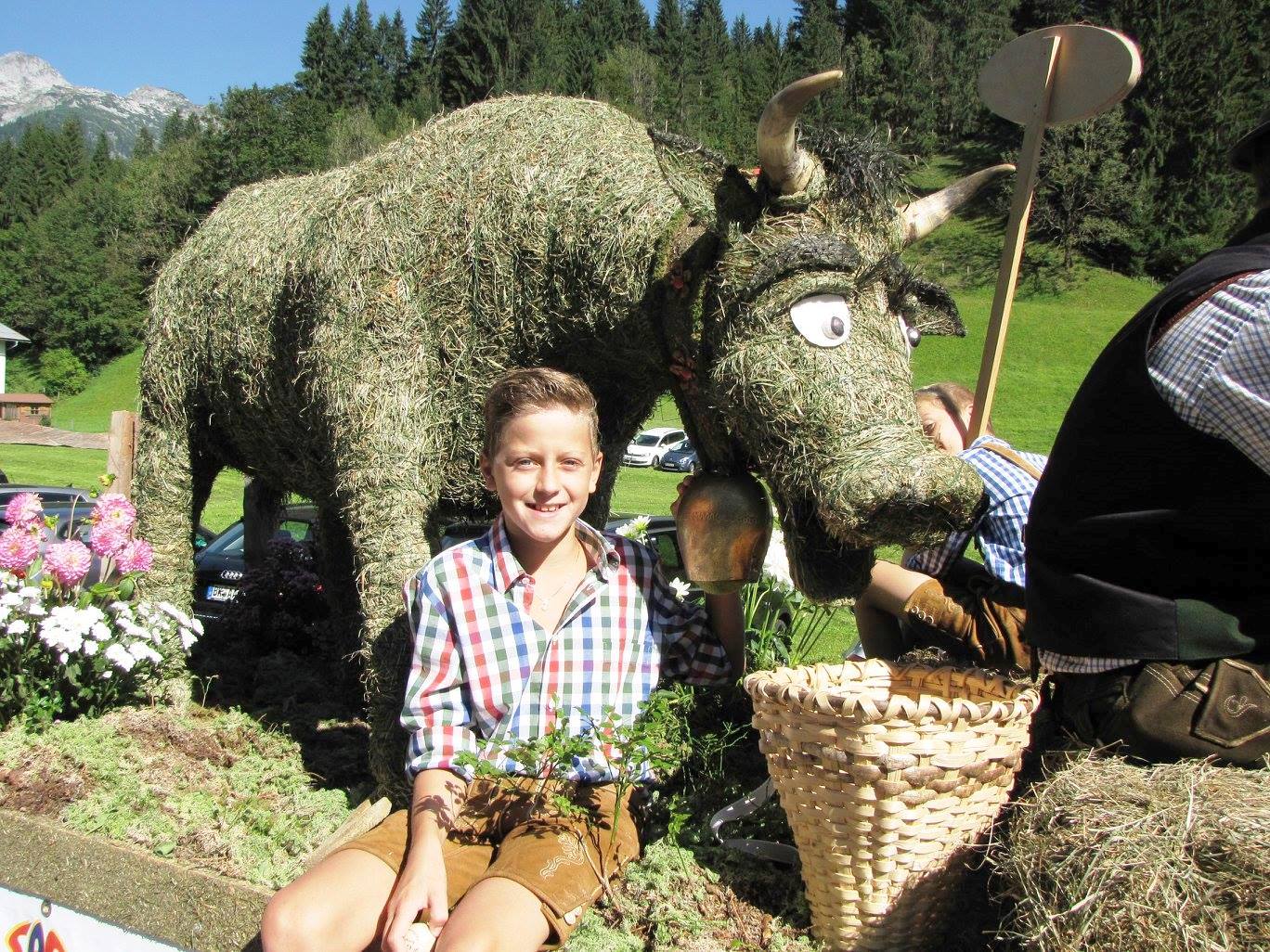 Playing and hiking with Funfactor
They bearre sounding names such as "Sautrog";, "Plumpsklo"; or "Käseplatte";, can be found in the middle of the forest – and are a lot of fun. We are talking about GaudiGolf. Similar to playing minigolf, only with wooden clubs and balls, the players travel from station to station in the great outdoors.
Where fox and hare play together
Already at the beginning we meet "foxandhare";, which stand here peacefully together and wait for the hikers. The station is harder to play than it seems. Everyone has the same chances, big and small need accuracy, patience and a portion of luck. After the scorehas been entered into the card, the game continues to the next figure.
Haycow Elsa does not play yet
After a hard winter the stations are now all playable-only haycow Elsa looks very sad. The figure was made of iron and hay, the wooden ball is sunk with swing in the "rear part" and Elsa spits it out then again. But nothing comes of it yet, because her "furdress" of hay has almost completely disappeared and their onframe is bent:
Elsa and the strong men
Help is called for! First of all Elsa has to be brought from the forest to our "hayworkshop". This is done by the reliable employees of the municipality's buildingyard. They are our helpers when we need strong men to transport the hayfigures. Thanks for that!
Marble and stone breaks, but Elsa doesn´t
Now Elsa's legs have to bestraightened again. What luck that Rupert Rettenbacher, who also runs the local museum, is a trained locksmith! With a lot of patience and a hammer, he gets to Elsa. Some targeted blows on the front hoof and Elsa stands upright again.
Elsa stands on the pedestal
Next thing you know, Elsa needs a good base. The wood on which she has stood so far is soaked and no longer needed. Carpenter Harry Schober screws Elsa onto a new, beautiful palette and supports her hindleg with a piece of wood.
New clothes for the haycow
Now Elsa just needs to be dressed well. Barbara, Vroni, Monika, Elisabeth and Regina wrap the "sick" leg, skilfully fill the holes and even make new horns for the haycow. Soon she can play GaudiGolf again. Afterwork, Antonia also brings coffee and cake to strengthen the hard-working ladies.
Time to play!
Ready! Now Elsa can go to her place in the woods to the other GaudiGolf figures. Many thanks to everyone who helped to "bring Elsa back to life". But now it can finally be played. Where to find Elsa? Here you can find all information about the GaudiGolf-Parcour. Have fun playing!